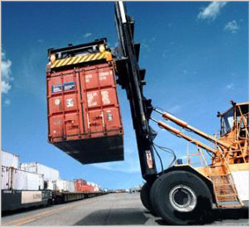 • To collect the export documents, to control the information on them, to complete the missing information and documents.
•To ascertain G.T.İ P
•To collect the documents if necessary in terms of legislation (e.g. health certificate, control certificate, certificate of registry to stock exchange , etc.)
• To prepare A T R, EURO-1 and Certificate of Production, and to certify from interested organizations and customs administration.
• To make merchandise identification, outward processing or temporary export goods and to take appraisal report.
• To make the registration of declaration forms on computer, after the necessary documents are collected.
• To oversee the outward freight while it is being loaded to the transportation vehicle and to make the goods sealed.